Air date:
Fri, 01/27/2023 -

10:30am

to

11:00am
More Images: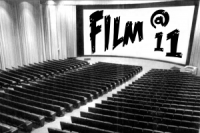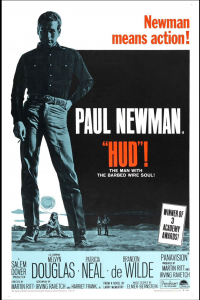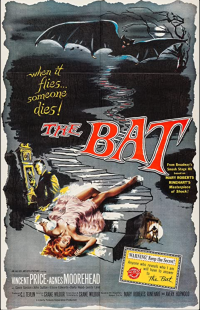 Jeff Godsil returns with another essentials of cinema in Hud, starring Paul Newman, and adapted from the Larry McMurtry novel, and Matthew of KBOO's Gremlin Time takes a fresh look at The Bat, the thriller from 1959, with Vincent Price and Agnes Moorehead, while, in our book corner, we take a look at the new volume by The Nation's, Stuart Klawans, a film-by film analysis of one of the great Comedy directors of the 1940s, Crooked but Never Common:The Films of Preston Sturges, from Columbia University Press.
–––––––––––––––––––––––––––––––––––––––––––––––––––––––––––––––––––––––
Crooked but not Common: The Films of Preston  from Columbia University Press
About 20 years ago a book came out called Film as Philosophy Essays in Cinema After Wittgenstein and Cavell, edited by Rupert Read and Jerry Goodenough. The Cavell  of the title is Stanley, the late philosopher who specialized in cinema. Arguably, his most known work is Pursuits of Happiness, in which he looks at a genre of screwball comedies he called comedies of remarriage. Among the nine guest writers in this anthology is Stuart Klawans with an essay called "Habitual Remarriage: The Ends of Happiness in The Palm Beach Story"  which asks a simple question, and comes up with a detailed and nuanced answer: Why didn't Stanley Cavell include Preston? Sturges's film, The Palm Beach Story in his book about the comedies of remarriage. This essay was our first awareness that Stuart Klawans would prove to be an authority on Preston Sturges.
 Preston  (1898-1959), as an AI writing machine would put it, was an American screenwriter, playwright, and film director during the 1940s. He is considered one of the most important figures in the history of American comedy and is known for his witty and fast-paced dialogue, as well as his ability to blend comedy with drama. Some of his notable films include The Great McGinty, The Lady Eve, and Sullivan's Travels.
The general outlines of the career of Preston  are well known to most film students. From a childhood surrounded by businessmen and European artists,  eventually wrote a hit broadway play,  ending up in Hollywood writing screenplays, bouncing from studio to studio until he ended up at Paramount, home of Lubitsch and Wilder. He had also studied the making of his earlier film, The Power and the Glory, a movie that anticipated both Citizen Kane and  , and realized that he wanted to write his films for sole credit and then direct them. Eventually, he did, at Paramount, making a run of comedy masterpieces. Now Stuart Klawans has published a whole book that looks at those Paramount films one at a time, and offers up fresh insights into how they work.  
After he left Paramount,  fell off the map. He spent a decade in the wilderness, forgotten by film writers and viewers alike, except for people such as Andrew Sarris, who interviewed him at the Plaza Hotel in 1957. He died two years later. 
Stuart Klawans is a film critic who has written for The Nation magazine, and his new book Crooked but not Common: The Films of Preston  from Columbia University Press examines these films. In general, the book explores the themes, techniques, and influences that made ' work unique and enduring, and provides a deeper understanding of his place in the history of American cinema. It's a book for film enthusiasts and critics who want to learn more about the work of Preston  and his contribution to American film history.
Each essay in the book focuses on a particular aspect of one of 's films. This approach allows the reader to gain a deeper understanding of  the unique style and techniques that  used.  The book is a new approach to understanding  and his films and provides a different perspective of the films that  has directed.
For example, The Great McGinty raises the interesting notion of the use of names in the films,  and how in this case "Dan McGinty" may not even be the character's real name, but instead made up to make him a more viable political candidate. This is a tale filled with what Klawans calls 's "roughhouse glee," but it is also subtle about intimate relationships, such as the arranged marriage meant to make McGinty sellable to women, voters:
"But given Muriel Angelus's habit of keeping her lips breathlessly parted at all times and emitting a gasp at the end of each line, Catherine comes across from the first as being aroused by McGinty. Little wonder that when the couple at last consummates their marriage, after months of supposedly sexless cohabitation, they give the impression of tumbling into a union expressly forbidden by the Production Code. Their wedding, though lawful, had been fake; the lust looks real. " By the way, Klawans correctly identifies the William Demarest character correctly as a "Ward Handler." Few other writers have characterized him right.
The author is also insightful about  Sturges's second directorial effort:
"Alone among 's films, Christmas in July is about the public use of words. His other films are as crammed as a fruit-cake with boozy plums of political oratory, movie-studio puffery, legal doubletalk, gossip-column innuendo, and editorial-page pomposities. Only in Christmas in July, though, does the whole action turn on a phrase invented for a corporation's billboards and radio broadcasts: "If you can't sleep at night, it's not the coffee, it's the bunk." In its many iterations, most of them garbled, Jimmy's slogan for Maxford House coffee is the movie: a play of illusions, a tissue of misunderstandings, a sequence of words that might initially sound like they make sense but don't, or that maddeningly make no sense but almost bring an idea into focus." 
With The lady Eve, Klawans explores why Sturges pressed a biblical text into the foreground of The Lady Eve and then made its meaning obscure. Here is his take on Barbara Stanwyck, watching Henry Fonda in her pocket mirror has numerous women on an ocean liner try to get his attention, calling it a film within the film:
"I would go so far as to say that the film in question is a Preston Sturges movie, since the combination of her running remarks with more-or-less silent images replicates the widely touted method of "narratage" that Sturges had claimed as the great innovation of The Power and the Glory." 
Those are just a few examples of the strange and interesting connections the author makes between 's world and the real world as he works his way through each film one by one. Also by the way, in Sullivan's Travels, an earlier film by Sullivan mentioned in passing has the actual title of Ants in Your Plants  of 1939, with again Mr. Klawans as one of the few writers to get accurately.
Crooked but Not Common is an excellent book, one of the best film books of the new year and though he discusses The Palm Beach Story, it is a paired down version of the essay in Film as Philosophy, so interested readers are encouraged to track down that volume as well. 
Update Required
To play the media you will need to either update your browser to a recent version or update your
Flash plugin
.