Air date:
Mon, 03/15/2021 -

1:00am

to

2:00am

More Images: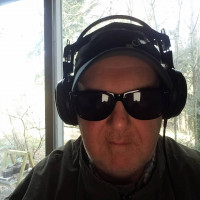 When it is written down, music can be expressed as a form of math. Numbers obeying certain rules, working themselves to whatever end of some equation.
But music when it is played and heard by the human ear, can be magical. Music expresses our feelings like few other art forms, and conversely invokes feelings in its listeners. Musicians are able to convey moods, feelings, all manner of human expression with a tone and a series of notes.
I put together this hour long mix of guitar instrumentals, chasing a particular feeling, using the music, I hope to suggest a place and time. 
I hope you enjoy it.