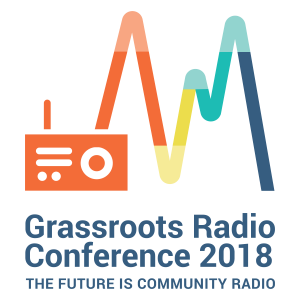 Published date:
Thursday, August 9, 2018 - 11:20am
KBOO is super excited to be hosting this year's Grassroots Radio Conference!
Early Bird general registration for the 2018 Grassroots Radio Conference has been extended to August 15. Sign up now and save up to $100!
Early Bird general registration for the entire conference--October 5-7, 2018--is only $150 (plus fee). Speaker and seminar information now available on our website: 
grassrootsradioconference.org
.
Volunteer/trade tickes are also available.
Come to Portland, Oregon, for the Grassroots Radio Conference--a three-day gathering of community radio stations, related organizations, and people. There will be speakers, workshops, and other sessions, along with entertainment and field trips. The GRC is a place for grassroots radio advocates who communicate and collaborate to improve our experience as makers of community media.
This could be a live-changing event for you... won't you join us?