Stage and Studio on 11/01/11
Air date:
Tue, 11/01/2011 -

11:00am

-

11:30am
Short Description:
Curious Comedy's 'Rhapsody' & Leanne Grabel's 'badgirls'
Tuesday, Nov. 1st at 11am on KBOO 90.7fm, Dmae Roberts does some improv with Curious Comedy Theatre. She'll be talking with Stacey Hallal, Bri Pruett and members of the young improv ensemble that aims to improve lives through the art of comedy. Their intimate club space in North Portland brings all ages to their shows and classes.
The three-year-old Curious Comedy offers a full slate of shows and improvisation classes every month and is dedicated to teaching youth and adults to build community through comedy.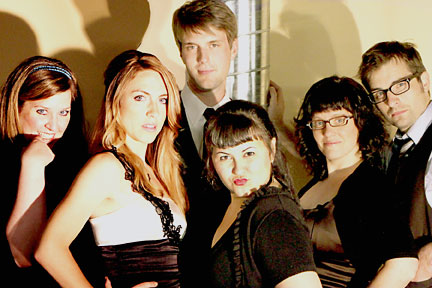 Curious Comedy Theatre
In November, Curious Comedy presents an improvised musical ensemble called Rhapsody!. Each night they will improvise an entire musical comedy – from the story, to the lyrics, to the music – inspired by audience suggestions. Rhapsody! features Jenn Hunter, Bri Pruett, Nathan Loveless, Stacey Hallal, Bob Ladewig and Katie Michels, with musical direction by Knute Snortum.
Tickets to Rhapsody! are $15 ($12 in advance online); admission to all Saturday shows also includes free admission to 10:00 p.m. after-hours stand-up showcase. "Rhapsody!" begins at 8:00 p.m. each Friday and Saturday, through Saturday, November 19 (except Nov. 4).
Curious Comedy is also a popular venue for independent artists. On Nov. 5 and 6, it's Hero's Welcome, a puppet show for military families in honor of Veterans's Day. The venue hosts open-mic nights and film screenings. For tickets to their shows and more info visit their site: CuriousComedy.org.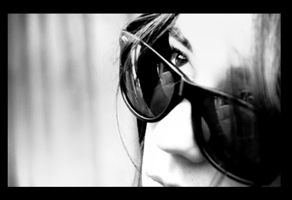 badgirls
Grabel is a Portland writer who's been teaching full-time at the Rosemont Rehabiliation Center and School. She'll be performing this poem in a full show of prose poems about her eight years teaching there called badgirls (Dancing Moon Press, 2011).
Grabel recounts her experience teaching Language Arts & Poetry in the lockdown treatment center in Deep Southeast Portland. Her classroom is recreated with the help of Robin Rasmussen and Gina Grabel Sander. All of their words are the writings of past students of Grabel, who plays Teacher Lady.

Leanne Grabel in fake fur coat
Directed by Susan Banyas, with original music, photography and video design by Quincy Davis, lighting by Bill Boese, and sound consulting by Will Savery, badgirls presents the reality of Grabel's Language Arts classroom, where poetry is as prevalent as paperclips.
Performances for badgirls are Nov. 4th and 5th at 8pm, Nov. 6th at 2pm. All shows are at Pacific Crest Community School at 116 NE 29th in Portland. Tickets are $10-20 sliding scale. No one is turned away. For reservations call 503-231-8482.
You can hear Stage & Studio live at the KBOO.FM or on 90.7FM live at 11am Tuesdays.
And tune into re-broadcasts of Stage & Studio at Portland's Cascade Community Radio at Radio23.org.
Or you can subscribe to the podcast on iTunes so you don't have to miss a show.
And always browse our archive of shows at the official Stage and Studio website.