OSF Actor Peter Macon and Filmmaker Brian Lindstrom
program date:
Tue, 06/21/2011
In this edition of Stage & Studio, host/producer Dmae Roberts talks with Actor Peter Macon, at the Oregon Shakespeare Festival. And producer Macon Reed presents a feature story about Filmmaker Brian Lindstrom, for the "Pushing Boundaries" series.
This is an encore edition, originally aired March 15th, 2011.
(Photo Left: Peter Macon & Mark Murphey - OSF's "To Kill A Mockingbird")
Peter Macon has been acting with the Oregon Shakespeare Festival since 2008. He's portrayed Othello and his favorite role Macbeth. This season he's in The African Company Presents Richard III, but currently he's portraying Tom Robinson in To Kill a Mockingbird--the show runs through July 18th.
Macon and Roberts discuss the racial issues that the play raises. Of Tom's relationship with Mayella, the white woman Tom is accused of raping, Macon says, "by virtue of them being friends, they're breaking the law of the South in a such a profound way. But it needed to be broken."
Macon also shares a bit of his family history. His great-grandfather married a white woman in Alabama and both were chased out of town on horseback. Macon describes how that history impacted his portrayal of Tom Robinson.
This interview features music from 'Mockingbird' composed by Rob Milburn and Michael Bodeen. The ending of the show features music from 'The Language Archive' by OSF resident composer, Todd Barton, whose music is available at ToddBarton.com.
In the second part of the show: Filmmaker Brian Lindstrom who makes films about people he says we put an ex through: ex-cons, people with long histories of drug addiction, mental illness, and homelessness. He uses his films to start conversations because he believes that when we witness another's story, we can become invested in their lives. Lindstrom is currently working on Alien Boy, a documentary about James Chasse, whose death in the custody of Portland law enforcement officers in 2006 caused an outcry about civil rights and interactions between police and the mentally ill.
Producer Macon Reed speaks with Lindstrom about Alien Boy in the year-long Stage and Studio series "Pushing Boundaries" that profiles artists and organizations pushing physical, emotional, and artistic boundaries in their work.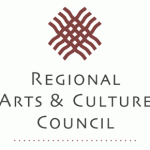 This series is funded by the Regional Arts and Culture Council.
Macon Reed is a graduate of the Salt Institute for Documentary Studies, where she studied radio documentary production. She recently came back to Oregon after traveling throughout the country with her students as a documentary instructor at the Brown Ledge Gap Year Program.
You can hear Stage & Studio at the KBOO website or on 90.7FM live at 11am Tuesdays.
And tune into re-broadcasts of Stage & Studio at Portland's Cascade Community Radio at Radio23.org.
Or you can subscribe to the podcast on iTunes so you don't have to miss a show.
And always browse our archive of shows at the official Stage and Studio website