Positively Revolting on 04/30/10
Air date:
Fri, 04/30/2010 -

8:00am

-

9:00am
Short Description:
Exploring the increase in virulent xenophobia. What can we do together to stem the tide?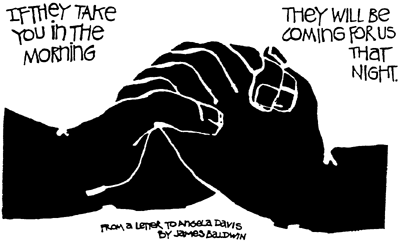 Please join hosts Ani Haines and Lyn Moelich as they discuss the upsurge in racism, as evidenced in Arizona's SB 1070, and an increase white supremacist activities in the Pacific Northwest. Their guests will be Dr. Roberto Rodriguez, an assistant professor at the University of Arizona, and author of the article, "Arizona: This is What Apartheid Looks Like", and Alicia, a local anti-racist activist.
Call in with your questions and comments at 503-231-8187.
Please remember that KBOO maintains its independance because of listners, who care enough to become members-- take that action now! Call with your pledge of support to KBOO at 503-232-8818.