Guess Who's Coming to Radio??!! on 05/14/09
Air date:
Thu, 05/14/2009 - 7:00pm
-
Fri, 05/15/2009 - 12:00am
Short Description:
STEVIE WONDER- that is all!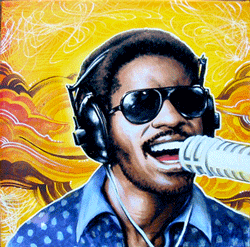 Thursday May 14th from 7 pm until midnight we are once again (for the third year) honoring and celebrating the life of STEVIE WONDER!!! throughout this celebration we interview bobbito garcia (aka kool bob love), one of the creators of WONDER-FULL (with dj spinna); an internationally-recognized yearly dance party to honor STEVIE.