Press Releases
2012
12/5 KBOO Happy Hour Listening Tour
Short Description:
Please come and see what we do, while listening to Democracy Now! and our evening news
I'd like to invite you and all KPOJ supporters to a "Happy Hour Listening Tour" at the KBOO studios, next Wednesday, December 5th, between 4:00 - 6:00 pm. KBOO is located at 20 SE 8th Ave.
Please join us and listen to Democracy Now!, watch our all-volunteer news team create the evening news, meet other volunteers who produce the M-F morning Public Affairs programming, staff who keep the doors open and provide public radio production training, and our board who oversee the KBOO Foundation. I'm sure some of our diverse, music show hosts will be on hand as well.
Enjoy refreshments and the chance to meet your community radio station - up close and personal. If we can't convince you to throw your support for progressive radio in our direction, then perhaps there is a way for KBOO to support your efforts to keep a diversity of voices and choices on the airwaves.
KBOO is a "community supporting" radio station, and here to serve the under-served, which progressive talk radio now could now be considered to be. It would be great to meet you, and other KPOJ listeners and supporters. Feel free to send this out to your mailing list, we look forward to welcoming all of you with open arms.
Call with any questions you may have, Lynn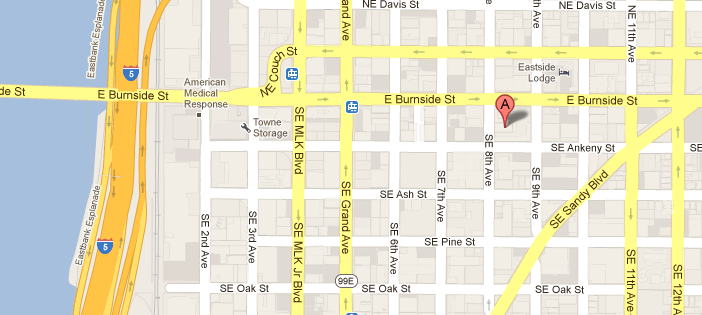 Articulate and Passionate Voices! Internationally Acclaimed Activists Inspire Portland
FOR IMMEDIATE RELEASE
Contact: Lynn Fitch, Development Director
Phone: 503.231.8032 x222
Email: development@kboo.org
Portland, Oregon—May 10, 2012—On Friday May 11, 2012, 7:00am – 8:00pm, KBOO Community Radio will air a special News & Public Affairs Day. Thirteen hours of insightful and thought provoking programming will include live interviews, special reports and recently recorded cutting edge speeches.
John Nichols, correspondent for The Nation magazine and celebrated political author will discuss his latest book "Uprising: How Wisconsin Renewed the Politics of Protest, from Madison to Wall Street" at 8:00am.
Talks recorded last month in Portland, given by four prominent activists – David Barsamian, Helen Caldicott, Ralph Nader and Winona Laduke – that cover the political, economic and environmental challenges of our time will air between 10:30am – 4:00pm.
For details and to review the entire programming schedule, visit http://kboo.fm/2012smd/news
*****
KBOO Community Radio is volunteer-powered and listener-supported. KBOO creates and broadcasts programming unique to the Portland Metro Area that represents and reflects the realities and diversity of the community. News and music you won't hear anywhere else. Learn more and become a member at kboo.fm.
KBOO's Youth Collective Turns 10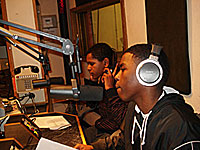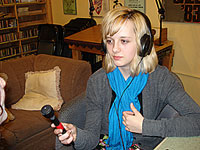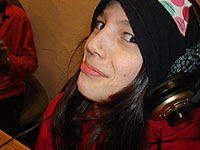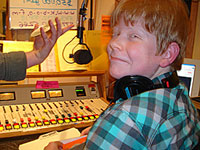 For immediate RELEASE
Portland, Oregon—April 27, 2012—KBOO's Youth Collective has been teaching youth skills in radio production for 10 years. Open to all youth under 21 years of age, we've trained over 100 individuals, and have worked with community groups such as: Outside In, Native American Youth Association, David Douglas Alternative Program, Roosevelt High School, Centennial Learning Center, and many others.
In this innovative model of participatory youth programs, the collective members are responsible for creating two radio programs aired on KBOO each month.
The public is invited to join the celebration of their 10th Anniversary at the KBOO studio, 20 SE 8th Ave. in Portland, for an evening of radio production, community engagement, and refreshments.
For more information about KBOO's Youth Collective, or the Birthday Party, contact Erin Yanke at 503-231-8032 ext 221, or youth@kboo.org
###
KBOO Community Radio broadcasts to Portland at 90.7 FM, Corvallis at 100.7 FM, and Hood River 91.9 FM, and streams its signal worldwide via the internet at http://live.kboo.fm:8000/high.m3u. The KBOO Foundation supports KBOO's mission of working together to transmit culture, news and music that matters. For more information, visit http://kboo.fm.
MEDIA CONTACT:
Ani Haines
The KBOO Foundation, KBOO Community Radio
volunteer@kboo.org
(503) 231-8032 x 213
###
I want to manually place the images in this page.