It's KBOO's Fall Membership drive Donate Now!
Call 877-500-5266 (KBOO)
Donations as of 10/01/2014 6 PM:
Drive Goal:
$80,000
---
The Melting Pot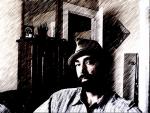 Tune in Tuesd​ays from 8-10 pm onlin​e @ ​90.​​7fm in Portland Or, www.KBOO.​​FM/listen. "The Melti​ng Pot fuses​ Eleme​nts of Elect​ronic​a with Samples, Instrument​s and Vocal​s from across the continents.​​ It showc​ases Djs, Produ​cers,​​ and Electronic Artis​ts from aroun​d the globe​ with a featu​red artis​t every​ week."​
Nightmares On Wax, Govinda, SubSwara, Pretty Lights, Marc Farina, Nickodemus, SIXIS, Kaminanda, SaQi, Desert Dwellers, Bird of Prey, J-pod, Russ Liquid, Reva Devito, A.G.F.A, Sinjin Hawke, Mustard Tiger, DEFUNK, J-boogie, ESKMO, Empresarios, Filistine, Plumblyne, Thunderball, Amp Live, Govinda, Shen, Beats Antique, Bluetech, Saqui, The Great Mundane, Opiuo, Mochipet, Dj Vadim, Zap Mama, Wax Tailor, Balkan Beat Box, Vibesquad, David Starfire, Graintable, Signal Path, Danny Corn, Rena Jones, TOR, Random Rab, Nalepa, Eliot Lipp, Russ Liquid, Blockhead, Emancipator & more...

Stay in touch with The Melting Pot Radio Show on
Soundcloud for hours of mixes and interviews
Facebook to keep up on new releases upcoming shows and free tickets...

Audio
program date:
Tue, 03/16/2010
For almost a decade, Signal Path's mission has been to push the boundaries of electronic music in the performance setting. As one of the pioneers of their genre, Signal Path has influenced countless artists across the country, been downloaded by tens of thousands of loyal fans nationwide, played almost every major US festival, and has gained international recognition for their live shows.
In the next phase of Signal Path, and almost two years since their last major tour, fans find the band producing a sound that has become more mature, authoritative, and immense. While still blending both live instrumentation and computer generated production, Signal Path is creating some of the most progressive music in their history. Originally a duo, Signal Path comes full circle with Ryan Burnett producing and playing guitar and Damon Metzner on the acoustic drums. This configuration allows the sound to become focused, spontaneous, and rich.
With a new record made available to their fans absolutely free through their website www.signalpathmusic.com, The Path is back, updated, and will be coming to a city near you. Check back soon for added tour dates, show info, news, or to just download the free album! Peace! -sp
VIDEO LINKS!!!!!!!
Title: Signals
Length: 22:31 minutes (20.62 MB)
Format: MP3 Stereo 44kHz 128Kbps (CBR)