Prison Pipeline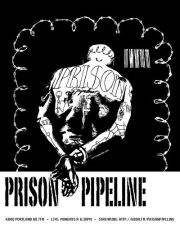 MISSION STATEMENT
Prison Pipeline is a radio program dedicated to educating the public about the Oregon criminal justice system. Topics include incarceration and re-entry, addictions and mental health, elections and laws, victims' rights, and criminal justice reform. Guests range from service providers, state and county administrators, advocates and educators to people currently and formerly in prison and their loved ones. Our goal is to present a unique understanding of the criminal justice system, address the root causes of crime, and challenge the status quo. We seek to promote awareness and activism in order to foster a safe, healthy, and just society.
Tune in every Monday evening at 6:30 to hear our hosts Carlos Chavez, Karen James, and Peter Pincetl explore the Oregon justice system with a variety of guests. Hosts rotate weekly. Prison Pipeline's engineer is Danielle Parks.
Please feel free to connect with us with any questions, comments or suggestions at kbooppc@gmail.com
UPCOMING SHOWS
5/27/13, Monday, 6:30 PM
Carlos Chavez interviews Stephen Manning, a partner at Immigrant Law Group PC and a consulting attorney for the Consulate of Mexico in Portland, Oregon. http://kboo.fm/content/prisonpipelineon052713
6/3/13, Monday, 6:30 PM
Peter Pincetl with John Pahlke, Manager & Recruiter at Aerotek Commercial Staffing in Portland, discuss employment after incarceration. http://kboo.fm/content/prisonpipelineon060313
6/10/13, Monday, 6:30 PM
Karen James with Trish Jordan, Executive Director of Red Lodge Transition Services. Red Lodge helps Native women rebuild their lives after incarceration, often helping them reconnect to Native spirituality and culture. http://kboo.fm/content/prisonpipelineon061013
RECENT SHOWS
To listen to previously aired Prison Pipeline Shows: type PRISON PIPELINE in the SEARCH THIS SITE in top right corner banner, click ENTER.
Coming Soon
Employment after Incarceration
Red Lodge Transition Services
Hosted by